This magnificent Sugar Maple was planted by my Dad when we moved to this house in 1985. It shaded the living room and we had several bird feeders hanging from it.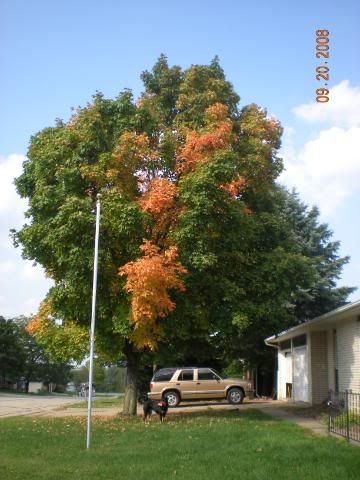 Last week we had a nasty thunderstorm come through with 80 mph straight line winds.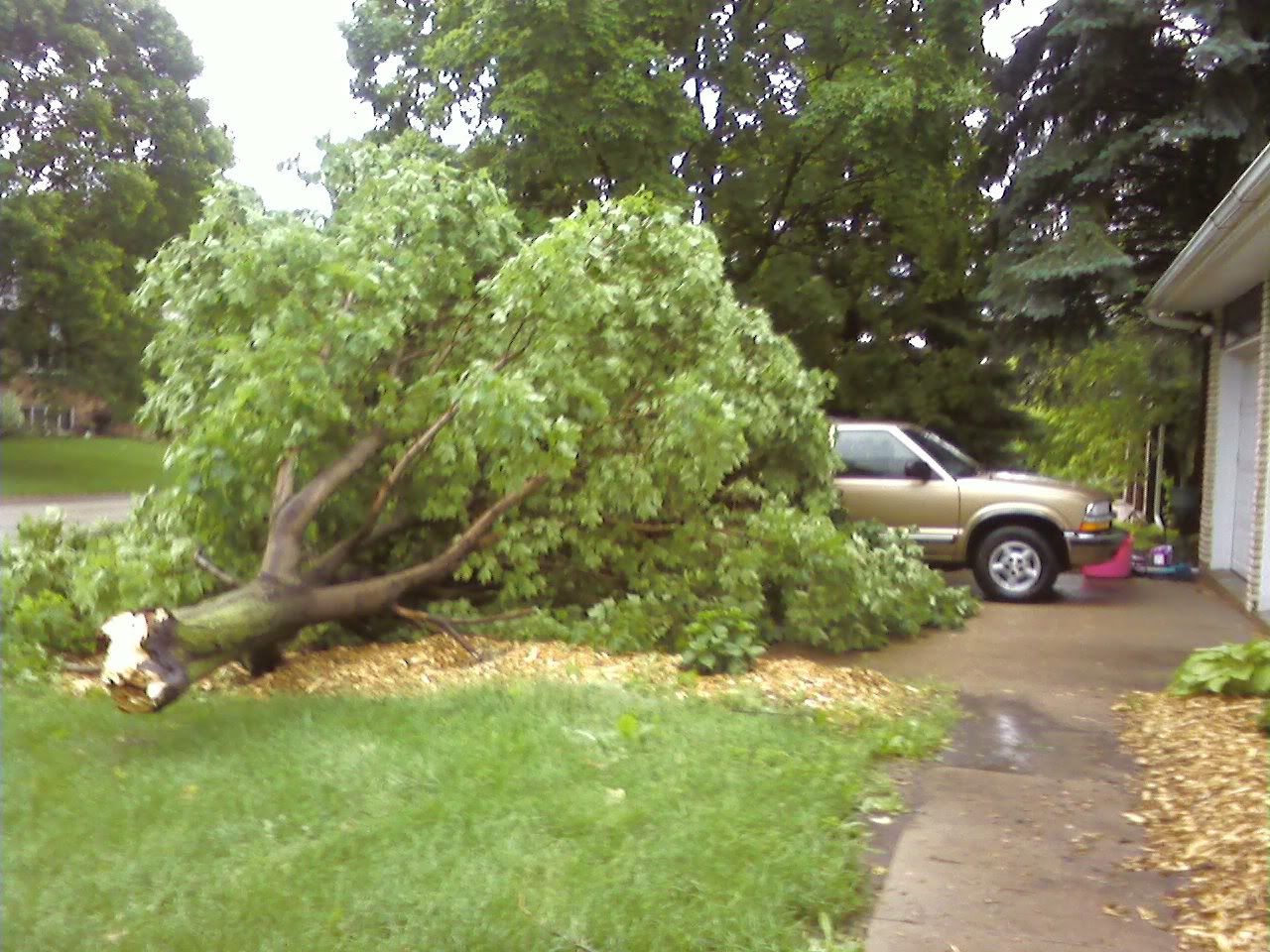 On my Blazer! (Don't ask why I can't park in the garage, OK?) If I had parked a foot farther back, or to the left........
A few scratches and a rear wiper that is now more of a weeper is all the damage! Dad was up there guiding that tree's landing, I just know it! The Blazer used to be his.
So.... I
think
I have the picture thing figured out, but what a hassle!! But I suspect I am missing several easy steps somewhere.



I have a rant building up. The hex, of course. Maybe tomorrow I will let it loose. I dunno why I let his actions (or lack of them) affect me so much.


Just thought you should know.